Otter Class Home Learning Photos
Here is a selection of photos sent in to school showcasing some our children's fantastic home learning. What an amazing range of home learning is going on by our diligent children supported by such creative parents. Well done everyone!
online learning
great writing!
lego JCB
Lava lamp science
chocolate bar design
craft time
science experiment
making cars!
Slow write
balanced argument
fractions
coordinates
film review
decorated door!
beautiful rainbow
a postcard to Noah
working hard!
slow writing
RE wonderful world
science experiment write up
beautiful pictures
math's challenge
math's challenge
up a tree
planting and growing
volcano creation
Ancient Greece art
water fun
film review
a letter to Mrs Dennison
8 x table
fractions
character description
fractions with chocolates!
campout
making a bow and arrow
perfect message
Faberge egg and Easter bonnet
slow write
spelling practice
story writing
ideas for a balanced argument
game of monopoly
time for DIY
story plan
fractions learning
window art for NHS
cake making
spelling practice
pizza making
fractions learning
ballet lesson
science experiment
Ancient Greece learning
Wonderful world
fractions and decimals
making a powerpoint
story writing
gardening
reading
learning fractions
reading
bike riding
jelly making
letter recieved!
artwork
Ancient Greece artwork
The beginning of Ella's Greek myth
celebrating VE day
pot decorating
Greek myth planning
dissolving experiment
Greek art
Athens research
science experiment with a balloon!
fractions learning
Ancient Greek art and story cover
lightbot training
reading
Theseus and Minotaur comic strip
4 x tables practice
times tables practice
-ly words
Ancient Greece art
reading comprehension answers
Ancient Greek art
Greek myth - first page
home learning
facts about Sparta
fractions learning
Persephone story - first page
Ancient Greece art
gardening
Ancient Greek vase
news report
caterpillars
caterpillars
creation comic strip
Ancient Greeks
working hard
headteacher's award for her continuing enthusiasm towards her school work whilst being at home and for her infectious happy nature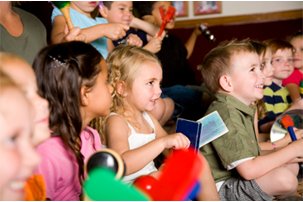 Type title here